Announcement
CAPjournal Rosetta Special Out Now
Don't forget to confirm your print subscription
24 March 2016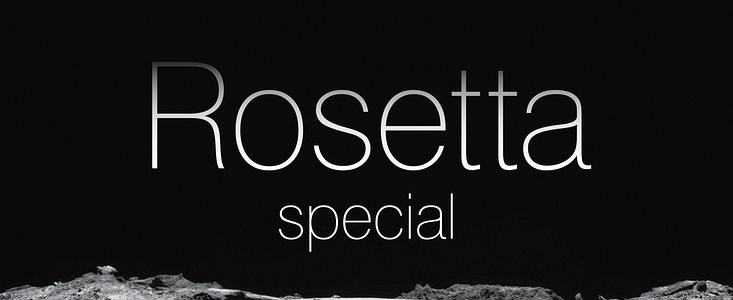 The 19th issue of the Communicating Astronomy with the Public journal is out now!
This special issue includes an exclusive behind-the-scenes look at the outreach activities surrounding ESA's dramatic Rosetta mission. The creators of the communications storm that stoked Rosetta's success tell all and share their experiences of the process.
This, and much more, is featured in this free, peer-reviewed journal for astronomy communicators — now available for download.
This product is available for preorder in the ESOshop.
Confirmation of print subscription
In this issue and the next we are running a campaign to update our list of subscribers to the print version of the Journal. If you are receiving the CAPjournal in hard copy, please follow these instructions.
On the label of the envelope in which your receive this issue of the journal you will find a unique web link, written in the format http://eso.org/capj/MMMM. Please do the following:
identify your unique web link on the envelope of this issue;
type the link into a browser;
tick the box next to "Subscribe to receive CAPjournal";
press the "Submit" button.
Once these steps are complete you will continue to receive the print version of CAPjournal.
If you want to check your delivery address, you can click on "Update your profile". To amend it, just type in your correct address and press the "Save" button.
If we have your email address, we will also send you an email to remind you about the need to confirm your subscription. If you have already discarded the envelope in which you received this edition, you will have a second chance when you receive the envelope with CAPjournal issue 20.
If you do not confirm your subscription by 15 September 2016, we will assume you no longer wish to receive CAPjournal in print form and will continue reading it online instead.
Links
Contacts
Georgia Bladon
Editor-in-Chief, CAPjournal
Garching, Germany
Tel: +44 7816291261
+44 7816291261
E-mail: gbladon@partner.eso.org