Details of the MATISSE interferometric instrument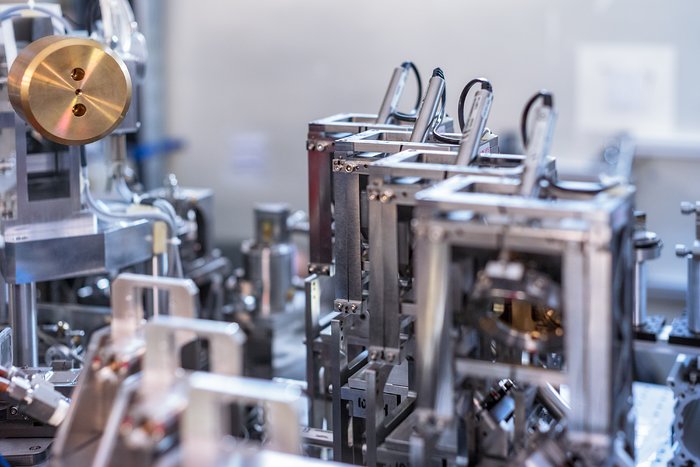 The MATISSE instrument on ESO's Very Large Telescope Interferometer (VLTI) successfully made its first observations at the Paranal Observatory in northern Chile in early-2018. MATISSE is the most powerful interferometric instrument in the world at mid-infrared wavelengths. It will use high-resolution imaging and spectroscopy to probe the regions around young stars where planets are forming as well as the regions around supermassive black holes in the centres of galaxies.
This picture shows part of the complex optics of MATISSE during installation. Many components occur four times, one for each beam of light entering the instrument from a different telescope.
Credit: