Announcement
The Messenger No. 174 Now Available
30 January 2019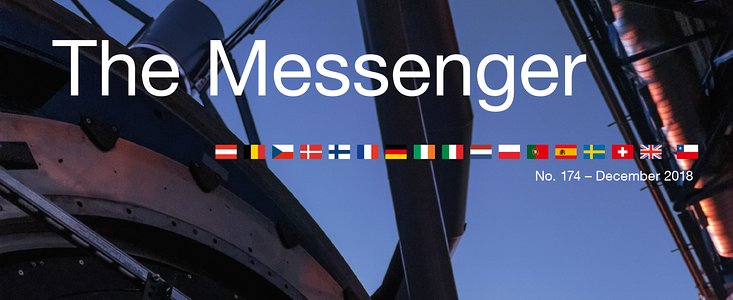 The latest edition of ESO's quarterly journal, The Messenger, is now available online. Find out the latest news from ESO on topics ranging from new instruments to the latest science discoveries.
Highlights of this edition include:
The SPECULOOS Southern Observatory Begins its Hunt for Rocky Planets
ALMA Observations of the Epoch of Planet Formation
The Early Growth and Life Cycle of Galaxies with KMOS3D
Riccardo Giacconi (1931–2018)
Download The Messenger in PDF format or visit The Messenger website to subscribe and receive a free printed copy.
Links
Contacts
Calum Turner
ESO Public Information Officer
Garching bei München, Germany
Tel: +49 89 3200 6670
Email: pio@eso.org