The Atacama Compact Array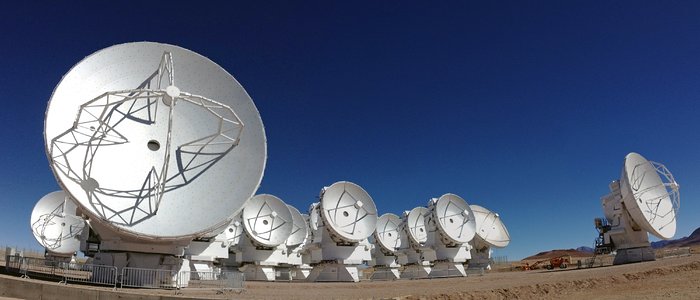 Atacama Compact Array (ACA) on the ALMA high site at an altitude of 5000 metres in northern Chile. The ACA is a subset of 16 closely separated antennas that will greatly improve ALMA's ability to study celestial objects with a large angular size, such as molecular clouds and nearby galaxies. The antennas forming the Atacama Compact Array, four 12-metre antennas and twelve 7-metre antennas, were produced and delivered by Japan.
In 2013 the Atacama Compact Array was named the Morita Array after Professor Koh-ichiro Morita, a member of the Japanese ALMA team and designer of the ACA, who suddenly passed away on 7 May 2012 in Santiago.
Credit: