Announcement
Renaming the E-ELT
Statement from ESO's Director General
12 June 2017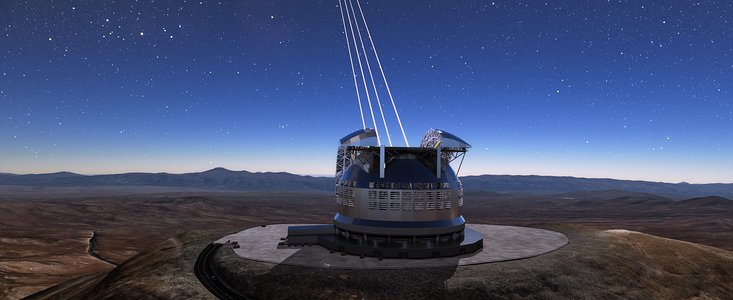 Up to now ESO's giant telescope project has been referred to as the European Extremely Large Telescope or E-ELT, but this name, which was always intended to be interim and not final, is becoming less appropriate.
To address this as the project moves rapidly forward into the construction phase, the organisation has decided on a shorter name. Instead of the European Extremely Large Telescope, the world's biggest eye on the sky will now be known simply as the Extremely Large Telescope, the ELT.
The new name, as well as being shorter and easier to say, reflects the growing number of ESO's international partners, both at national level and as regards the commercial companies involved in the project, and also the fact that the telescope is located in Chile.
Whilst older material may continue to refer to the telescope by its original name, ESO will be using the new name from now on and strongly encourages its use in all future material.
Tim de Zeeuw, 12 June 2017
Links
Contacts
Peter Grimley
ESO Assistant Public Information Officer
Garching bei München, Germany
Tel: +49 89 3200 6383
Email: pgrimley@partner.eso.org