Announcement
ALMA Material for Teachers
6 July 2015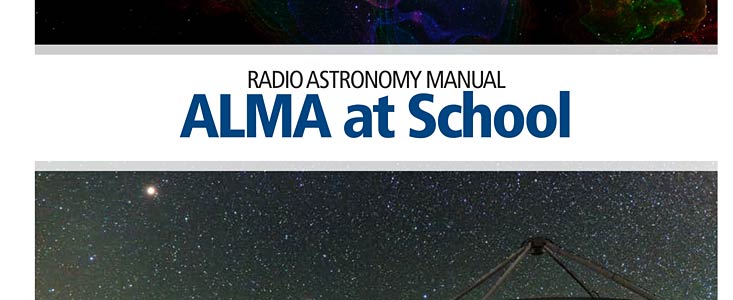 New educational material about radio astronomy, ALMA at School, co-authored by the Joint ALMA Observatory and ESO, is now available for free in the educational material section of ESO's website in both English and Spanish.
The manual contains an overview of the history of radio astronomy leading up to ALMA, and sections on the physics of radio astronomy and how radio astronomy is used to explore our cosmic origins.
Diagrams, photographs and illustrations are featured throughout the manual, clarifying and visualising key elements of the story behind radio astronomy, as well as its physics and applications.
At the back of the book are a set of ten classroom activities to actively engage students, and a series of slides that can be used in the classroom to illustrate key concepts.
Contacts
Richard Hook
ESO Public Information Officer
Garching bei München, Germany
Tel: +49 89 3200 6655
Cell: +49 151 1537 3591
Email: rhook@eso.org