Announcement
Science In School Issue 27: Now Available!
11 October 2013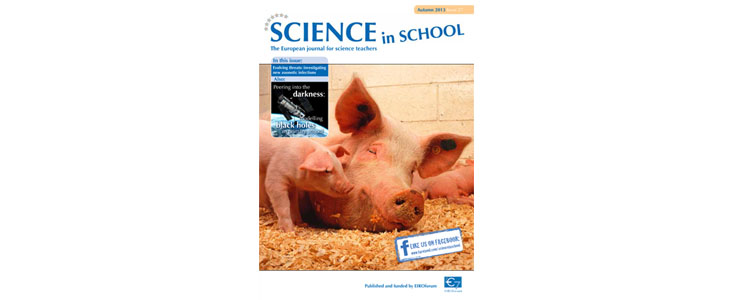 The latest issue of the free magazine Science in School is now available online and in print. The European journal, dedicated to the interests of science teachers and educators, offers numerous science articles and activities to help inspire and encourage school-aged students.
Some of the highlights of this issue include the cover story, which looks at the phenomenon of zoonotic infections, an article on how scientists can use cosmic rays to investigate the inner workings of volcanoes, and a look at how medieval herbal medicine is influencing current research.
Teaching activities include; how to model a black hole, a phylogenetics demonstration in the classroom, and an extremely hands-on demonstration of how a heart pumps using a pig heart, a knife and some water!
Science in School is published by EIROforum, a collaboration between eight European intergovernmental scientific research organisations, of which ESO is a member. The journal addresses science teaching both across Europe and across disciplines, highlighting the best in teaching and cutting-edge research.
You can find numerous articles as well as their translated versions in many European languages online. You can also volunteer to translate Science in School articles into your own language for publication online, please see the guidelines on the Science in School website.
Links