Announcement
Celebrating 50 years in Chile
ESO & Chile brochure published
26 August 2013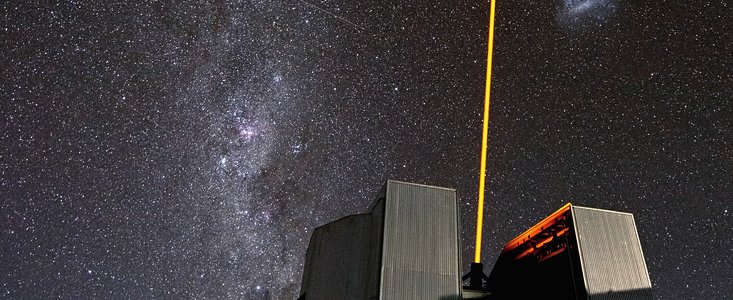 The new brochure ESO & Chile celebrates the 50 year anniversary of ESO in Chile. It describes an important relationship between ESO — the foremost intergovernmental astro­nomy organisation in Europe — and the country which hosts its observatories. A country with some of the best conditions for astronomy in the world.
This bond began in 1963, when Chile was chosen as the site for the first ESO observatory and the Convenio (also known as the Acuerdo) — the agreement between Chile and ESO — was signed. At that moment ESO became an important cultural bridge between Europe and Chile.
"This brochure summarises the history of half a century of joint achievements, the current facilities in the country, the future heralded by the European Extremely Large Telescope, and the ways in which the cooperation between ESO and Chile is taking place nowadays" says Fernando Comerón, ESO's Representative in Chile.
Over time, ESO and Chile's relationship has strengthened. ESO's Office in Santiago promotes science collaborations with Chile, and ESO observatories are routinely used by Chilean astronomers for their research, being visited also by thousands of Chilean tourists and students every year. Besides, ESO and the government of Chile are engaged in joint programmes for the promotion of astronomical research and for the protection of the quality of the Chilean skies. The brochure will share this past success and its milestones, as well as plans for the future and the qualities of Chile and ESO that have made the relationship work.
"This brochure is addressed to all those interested in knowing about the history and current reality of ESO's involvement in Chile, as well as ESO's commitment to the continuation of this successful joint enterprise." says Dr Comerón.
The brochure is available to view online in both English and Spanish.
Links
Contacts
Lars Lindberg Christensen
ESO education and Public Outreach Department
Garching bei München, Germany
Tel: +49-89-3200-6761
Cell: +49-173-3872-621
Email: lars@eso.org