Announcement
Visions of the Universe Exhibition Opens its Doors
7 June 2013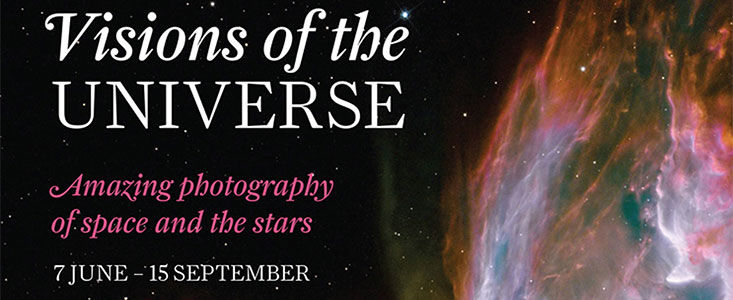 A new temporary astronomy exhibition named Visions of the Universe will open its doors on 7 June 2013 at the National Maritime Museum in Greenwich, UK. The exhibition will tell the history of astronomical imaging, from the early hand-drawn work of the first astronomers to the latest images captured by world-class telescopes. Visions of the Universe will feature photographs from ESO's telescopes, the NASA/ESA Hubble Space Telescope, NASA, the Russian space program and more, ranging from ethereal images of deep space objects to close-up views of our planetary neighbours and the martian landscape.
The exhibition is open to the public until 15 September 2013. More information is available on the Visions of the Universe website.
Just a stone's throw away, the Royal Observatory, an ESO outreach partner organisation, is accepting entries for the 2013 Astronomy Photographer of the Year competition. The completion closes on 13 June 2013 and an exhibition of the winning images will open on 19 September 2013 at the Royal Observatory.
Links
Contacts
Oana Sandu
Community Coordinator
The education and Public Outreach Department
Tel: +49 89 320 069 65
Email: osandu@partner.eso.org
Jenny Stewart
National Maritime Museum Press Office
Royal Museums Greenwich
Tel: +44 (0)20 8312 6732
Email: press@rmg.co.uk