Announcement
Successfully establishing new Research Infrastructures
EIROforum members share their expertise
22 March 2010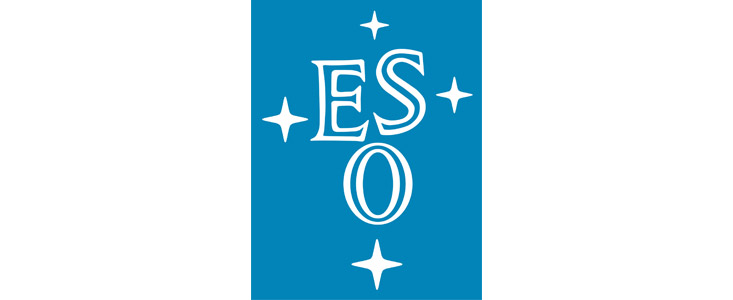 In a position paper presented at the European Conference on Research Infrastructures today, EIROforum, of which ESO is a member, presents the main challenges encountered by research infrastructure projects and offers to support and help new European research infrastructures to become world-class facilities for scientific research.
"Creating new European Research Infrastructures and achieving world-class excellence requires concerted and sustained efforts by various stakeholders including governments, the European Commission, funders, administrators and scientists," says Iain Mattaj, Director General of EMBL and present chairman of EIROforum. "EIROforum members have several decades of expertise in the construction and successful operation of large international research facilities, and would now like to make their experience available to the benefit of all."

Across Europe, cutting-edge research requires world-class research infrastructures, which help to support the continent's competitiveness in scientific research, underpin its knowledge-based economy, and are essential to meet current and future challenges faced by Europe and the world.

Although the European Strategy Forum on Research Infrastructures (ESFRI), which brings together representatives of EU Member States and representatives of the European Commission and which was established in 2002, selects projects that should lead to the construction of new infrastructures and upgrading of existing facilities, such ambitious projects still face challenges. The EIROforum members point out the major stumbling blocks, which range from selecting legal instruments and ensuring financial sustainability to site selection and data management. In their position paper they draw on their extensive collective experience in establishing and sustaining research infrastructures to provide examples of how such obstacles can be overcome, pointing out that approaches and solutions must be tailored to each individual project, taking into account the scientific specificities of its subject area.

According to EIROforum, upgrading and building new research infrastructures to complement existing ones depends on the commitment and determination of all stakeholders in the European Research Area — mainly the EU member states, but also the European Commission and the scientific community. To be successful in creating world-class research infrastructures, they must engage in long-term planning, jointly identify and combine resources to maintain Europe's competitiveness in scientific research and innovation.
Notes
EIROforum is a collaboration between seven European intergovernmental scientific research organisations. As world leaders within their respective fields, the EIROforum member organisations constitute the vanguard of European science, enabling European scientists to engage in truly cutting-edge research and be competitive on a global scale. These organisations have a vital role to play in the future of European research. EIROforum is composed of the European Organisation for Nuclear Research, CERN; the European Fusion Development Agreement, EFDA, the European Molecular Biology Laboratory, EMBL, the European Space Agency, ESA, the European Southern Observatory, ESO, the European Synchrotron Radiation Facility, ESRF, and the Institut Laue-Langevin, ILL.
Links
Contacts
Henri Boffin
ESO
hboffin@eso.org
Tel: +49 89 3200 6276

Renilde Vanden Broeck
CERN
Renilde.Vanden.Broeck@cern.ch
Tel: +41 22 767 21 41

Jennifer Hay
EFDA
jennifer.hay@ukaea.org.uk
Tel: +44 1235 466 232

Sonia Furtado
EMBL
sonia.furtado@embl.de
Tel: +49 6221 387 8263

Franco Bonacina
ESA
franco.bonacina@esa.int
Tel. + 33 1 53 69 77 13

Montserrat Capellas
ESRF
capellas@esrf.fr
Tel: +33 476 88 26 63

Françoise Vauquois
ILL
vauquois@ill.fr
Tel: +33 476 20 71 07