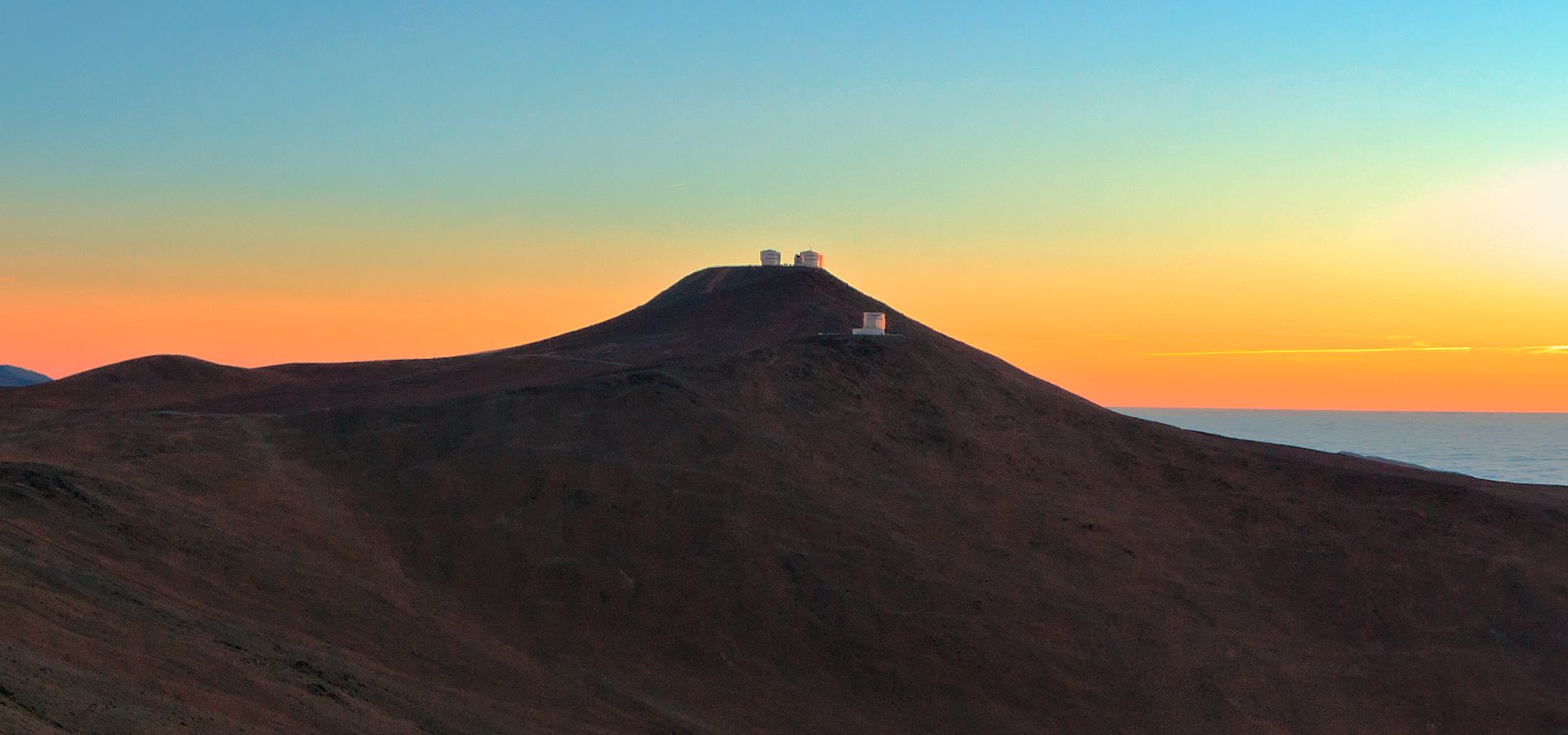 13 October 2017
What you'll discover in this blog post:
How the ESO Member States are the driving force behind ESO
What the Member States receive in return for their contributions
How ESO fosters cooperation among institutions from different Member States
In this instalment of the ESOblog, Director General Xavier Barcons discusses the ESO Member States and how their solid, long-lasting collaboration has driven ESO to become a world-leading astronomy organisation. He reflects on his personal experiences as part of this collaboration and explores how the diverse opportunities that the Member States have access to can boost their development of science and industry.
Greetings and welcome back to the ESOblog!
In the current political climate, international cooperation is often referred to as a key objective for foreign policy in many countries, although facts prove that this particular goal is not universally achieved. As in many other aspects of public life, science is at the forefront of international cooperation, and ESO is indeed a shiny example of it. We sometimes take for granted that ESO has developed into one of the most successful science organisations in the world, and often forget that the driving force behind it all is the collaboration between the ESO Member States!
Back in 1953, astronomers from six European countries came together with the goal of establishing a European observatory in the southern hemisphere. The decision to "go south" was based partly on the opportunity of having the centre of our galaxy — the Milky Way — well within the view of the new telescopes. This has proven to produce enormous scientific benefits, as the centre of the Milky Way is a unique laboratory for astronomy and even for fundamental physics. But this is not the subject of today's post.
In 1962, after nine years of discussion and debate, ESO was officially founded with five Member States. This was the beginning of an international success story, in which important scientific and economic links were forged between many European countries.
Five years ago we celebrated the 50th anniversary of the founding of ESO with a number of events in our Member States. As ESO Council President at that time, I had the privilege of participating in many events, including one in Paris where the original Convention had been signed by the five founding member states (Belgium, France, Germany, the Netherlands and Sweden). Just a few days ago, I had the pleasure of being in Copenhagen to celebrate 50 years of engagement between ESO and Denmark, our sixth Member State. After all these years, it is reassuring to see that the desire to keep working together has become even stronger.
ESO is the result of a successful alliance between the Member States and could not exist without this alliance
More than a decade ago, I myself was on the other side of the table as part of the team working for Spain's accession to ESO. I can tell you it was hard work but it was well worth it. Having been at both sides of the table, I gained a perspective that will naturally always be present in my decision-making going forward.
Nowadays ESO consists of 15 Member States, and we may soon be joined by Ireland, whose government has publicly announced its intention to open negotiations for the accession to ESO in 2018. Our Member States stand together to form the most productive observatory in the world. ESO is the result of a successful alliance between the Member States and could not exist without this alliance.
Notwithstanding my former involvement with Spain's accession and the ESO Council, I'm proud that the Member States influence not only the direction of ESO but also the international research agenda of astronomy and astrophysics. ESO Member States are at the forefront of global scientific knowledge and together shape our world-leading scientific programme, with scientists and government representatives from Member States being present in all ESO governing and advisory bodies. Only with support from our Member States, and with collaboration between them, is ESO able to run world-leading ground-based observatories that make key contributions to all aspects of astrophysics. Member State astronomers benefit from having complete and immediate access to these facilities, fully funded by ESO.
On average, each citizen of a Member State pays 35 cents a year to ESO — about the cost of one cup of homemade coffee. In my opinion this is a small price to pay, as several studies have shown that investing in research and development (R&D) provides a great return. First and foremost by fostering our scientific knowledge, but also by developing new technologies, by raising cultural and societal awareness, and even by boosting economy through direct, indirect and induced activity. Scientific and technological achievements give a competitive edge to any country.
The founding fathers of ESO, with the full support from their governments, adopted a funding model whereby the contribution from each Member State is proportional to its Net National Income (NNI). Interestingly many modern international organisations often deviate from this scheme, favouring "negotiated shares". A very important strength of ESO's model, shared also by CERN and ESA (for its mandatory programme) is to set the scale of contributions from each Member State to its economy. This drives national R&D policies in such a way that the country must support their scientists, R&D institutions and industry to benefit appropriately from ESO membership. The net result in our own case is that astronomy-related R&D is also a national priority in all ESO Member States.
As part of ESO's mission to promote collaboration in astronomy, we maintain various channels to encourage and fund scientific exchanges between scientists of our Members States, including visits and joint organisation of scientific conferences. Science can bring countries together, encourage collaboration and create a constant flow and exchange of knowledge as researchers travel around the globe to work in international facilities. Astronomy is particularly well-suited to international collaboration due to the necessity of working together at unique observing sites in remote locations.
Plenty of astronomers I meet tell me that making advancements in pure science — blue skies research, as we sometimes nickname it — is all that really matters. Of course, this is the "core business" of our mission: we facilitate research which leads in a direction unknown to even the scientists themselves. But the science of astronomy also contributes to technology, economy and society, because it is constantly pushing for research and development beyond our current capabilities. For over 50 years, ESO has been successfully contracting industry in our Member States to provide the goods and services necessary to fulfill our aims.
ESO works as an enabler of innovation at the cutting-edge of technology to propel companies to think creatively to design new products, accelerating industrial research and development in the process. As far as possible, we first procure goods and services from Member States, and we aim to award a fair distribution of contracts depending on each Member State's contribution. Not only do industrial contracts provide a financial return, they also increase technological development, employment opportunities, and brand enhancement within these countries. By working to provide ESO's very challenging goods and services, industries acquire know-how that later opens up business opportunities with other potential customers.
Another key aspect of the partnership between ESO and our Member States is the way in which the state of the art instrumentation for our telescopes is developed. Consortia of institutes and Universities from ESO Member States use their best skills to collaborate with ESO staff in the design and development of the most advanced cameras, spectrographs and receivers. The funding for this joint effort is shared from ESO's budget and additional national funds to support the work at their own institutes. As reward for delivering these amazing machines for the benefit of all the scientists, the Member State institutes are secured a number of hours, or nights, of access to the ESO telescopes. One of the most important benefits of this model is that it has fostered cooperation among institutions from different Member States, which have learned to work together in the most constructive spirit.
The fruits of scientific and technological development have become essential in our day-to-day lives
Time and time again, we've seen science-driven technology being re-used in surprising ways. The fruits of scientific and technological development have become essential in our day-to-day lives — imagine your life without applications such as communication satellites, mobile phones, GPS, solar panels or Magnetic Resonance Imaging (MRI) scanners! This transfer of technology benefits society as a whole, and astronomical research has contributed towards several of these examples.
None of this would be possible without the support of our Member States. Their stable contribution is the reason why ESO is able to achieve much more than other similar organisations. It enables ESO to plan long-term, which is fundamental for the development of world-leading telescopes, as well as increasing cooperation, stimulating competition, and overall allowing a better allocation of resources. The solid, long-lasting and flexible collaboration has developed in step with advances in astronomy and is, of course, very much a two-way process, with Member States receiving as well as giving. Most importantly in my eyes, these collaborations open up an exciting path for the progress of science and technology.
So once more: ESO Member States, thank you!
Numbers in this article
| | |
| --- | --- |
| 5 | Number of founding ESO Member States |
| 15 | Number of Member States that make up ESO in 2017 |
| 35 | The cost of ESO to each Member States citizen in cents/year |
| 162 | Size of 2017 Member State contributions to ESO in million euros |
| 1953 | Year in which the first talks about a European Southern Observatory began |
| 1962 | Year that ESO was officially founded |
Biography Xavier Barcons
Xavier Barcons became the eighth Director General of the European Southern Observatory on 1 September 2017. He was born in Spain in 1959, where he graduated with a PhD in physics in 1985 from the University of Cantabria. Prof. Barcons is a specialist in X-ray astronomy, and in his research career he has (co-)authored more than 250 refereed papers in journals and conference proceedings. He served as an ESO Council member for eight years, including as President (2012–2014), dedicating significant efforts to ALMA and ELT.