ann18072 — Announcement
Mexica Archeoastronomy: New Free Planetarium Show
8 October 2018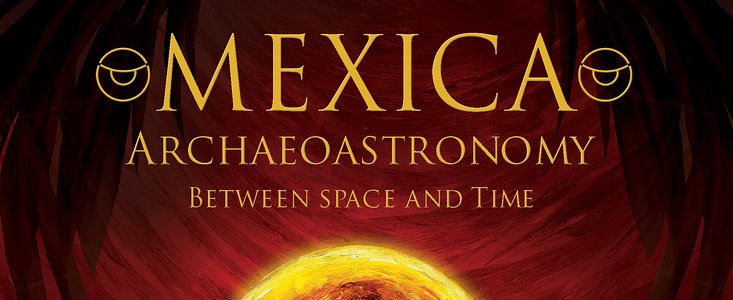 ESO is proud to announce the release of the English version of Mexica Archaeoastronomy: Between Space and Time, a brand new open-source planetarium show illustrating the important role played by astronomical observation in the evolution of pre-Hispanic cultures in central Mexico. The 20-minute show was produced by Frutos Digitales in collaboration with ESO. The ESO Supernova Planetarium & Visitor Centre is excited to add Mexica Archaeoastronomy: Between Space and Time to its growing collection of planetarium shows.
Mexica Archeoastronomy adopts a style similar to that of Mayan Archeoastronomy, an earlier result of ESO's collaboration with Frutos Digitales, and artfully intertwines science and mythology. The new show delves into how the Mexicans used the calendrical and astronomical knowledge of previous cultures to found the capital of their empire, Tenochtitlan. Vibrant colours, shapes and sounds transport the viewer to a culture that, to this day, still lives on in the hearts of the Mexican people.
This is the latest show to be added to ESO's range of free high-quality planetarium materials, which includes work produced by world-renowned astrophotographers, artists, technicians and musicians. Interested planetarium managers can download the show from a dedicated webpage. Versions with English, Spanish, Portuguese and Chinese narration are available, as is supporting material such as posters and scripts.
The full range of free materials for planetariums is available on the ESO Supernova website. This includes complete planetarium shows, almost 600 fulldome clips from the ESO and ESA/Hubble archives, 360-degree panoramas, a music archive with almost 350 free music tracks, 3D models of everything from ESO telescopes to stellar orbits within the Milky Way, and much more.
Edit: As of early 2020, the show is no longer available for download. 
More Information
The ESO Supernova Planetarium & Visitor Centre
The ESO Supernova Planetarium & Visitor Centre is a cooperation between the European Southern Observatory (ESO) and the Heidelberg Institute for Theoretical Studies (HITS). The building is a donation from the Klaus Tschira Stiftung (KTS), a German foundation, and ESO runs the facility.
Links
Contacts
Calum Turner
ESO Public Information Officer
Garching bei München, Germany
Tel: +49 89 3200 6670
Email: pio@eso.org