Announcement
Winner of Summer AstroCamp 2020 ESO Prize Announced
21 July 2020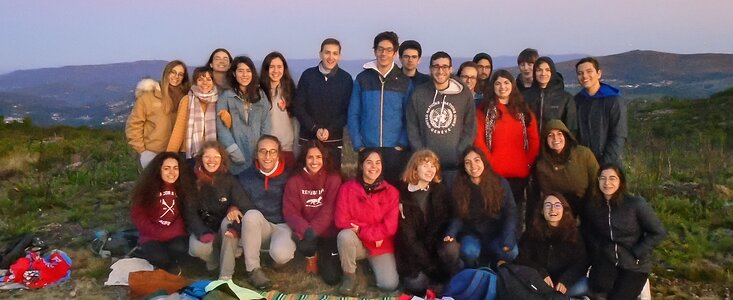 ESO and the Centre for Astrophysics of the University of Porto (CAUP) are delighted to announce that Finnish student Meri Teeriaho is the winner of the summer AstroCamp 2020 prize offered by ESO. The camp received about 50 applications from 12 countries, most of these applications being from ESO member states. 
The ESO-supported summer AstroCamp is an academic programme devoted to astronomy and physics, organised by the Centre for Astrophysics of the University of Porto (CAUP). The camp will take place from 9 to 23 August 2020. This year, the camp is organised under special circumstances due to the global context. A total of sixteen students will participate in the camp, with those living abroad participating remotely and those living in Portugal attending the camp in person, at the Centre for Environmental Education and Interpretation of the Corno de Bico Protected Landscape, under special safety conditions agreed with the local health authorities. Should the situation change at any point, the camp will switch to a full online version. Overall there are ten girls and six boys, aged between 15 and 18 and coming from Croatia, Finland, Germany, Greece, Hungary, Portugal and Spain.
As the camp is organised under special circumstances, ESO offered a prize instead of a bursary, which consists of a beautiful astronomical mounted image and an astronomy book. Furthermore, all participants will receive an ESO goodie bag with, among others, posters and an ESO cap.
Over the two weeks, the students will take courses on gravitational physics and on the physics of stars, galaxies and the Universe as a whole, observe the dark night skies using both the naked eye and telescopes, and connect online with astronomers and physicists from different countries. They will also complete a computational project, working with data from some of the world's best telescopes, and contribute to a community service project.
Links
Contacts
Carlos Martins
AstroCamp organiser
Email: astrocamp@astro.up.pt
Email: Carlos.Martins@astro.up.pt
Wolfgang Vieser
ESO Supernova Education Coordinator
Garching bei München, Germany
Tel: +49 89 3200 6183
Email: wvieser@eso.org