Announcement
Insight Astronomy Photographer of the Year 2016 Competition Dates
ESO in partnership with the Royal Observatory Greenwich
7 January 2016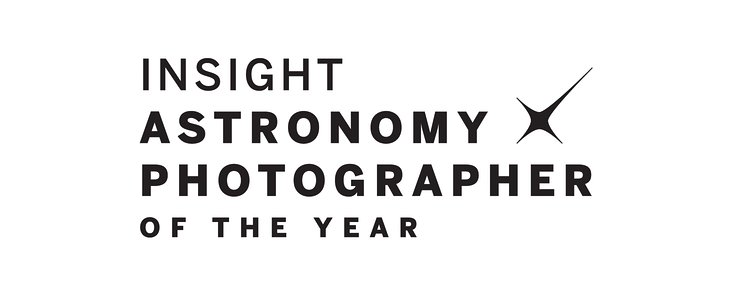 The Royal Observatory Greenwich, in association with Insight Investment and BBC Sky at Night Magazine, has announced the dates for the Insight Astronomy Photographer of the Year 2016 competition — its annual global search for the most beautiful and spectacular visions of the cosmos, whether they are striking pictures of vast galaxies, millions of light-years away, or dramatic images of the night sky much closer to home.
Now in its eighth year, the hugely popular competition will open to entrants on Monday 29 February and sees an increase in prize money for all the winners, with the overall prize winner taking home £10 000.
Insight Astronomy Photographer of the Year 2016 has nine main categories:
Skyscapes: Landscape and cityscape images of twilight and the night sky featuring the Milky Way, star trails, meteor showers, comets, conjunctions, constellation rises, halos and noctilucent clouds alongside elements of earthly scenery.
Aurorae: Photographs featuring auroral activity.
People and Space: Photographs of the night sky including people or a human interest element.
The Sun: Solar images including solar eclipses and transits.
The Moon: Lunar images including lunar eclipses and occultations of planets.
Planets, Comets and Asteroids: Everything else in the Solar System, including planets and their satellites, comets, asteroids and other forms of zodiacal debris.
Stars and Nebulae: Deep space objects within the Milky Way Galaxy, including stars, star clusters, supernova remnants, nebulae and other intergalactic phenomena.
Galaxies: Deep space objects beyond the Milky Way Galaxy, including galaxies, galaxy clusters, and stellar associations.
Young Astronomy Photographer of the Year: Pictures taken by budding astronomers under the age of 16 years.
There are also two special prizes: The Sir Patrick Moore Prize for Best Newcomer is awarded to the best photo by an amateur astrophotographer who has taken up the hobby in the last year and who has not entered an image into the competition before, and Robotic Scope, which acknowledges the best photo taken using one of the increasing number of computer-controlled telescopes at prime observing sites around the world, which can be accessed over the internet by members of the public.
Entries to the competition must be submitted by 14 April 2016, and the winning images will be showcased in the annual free exhibition at the Royal Observatory Greenwich from 17 September 2016.
Photographers can enter online by visiting www.rmg.co.uk/astrophoto and each entrant may submit up to five images to the competition.
ESO joins the 2016 competition with a judge from its education and Public Outreach Department (ePOD). A former Turner Prizewinner, the artist Wolfgang Tillmans also joins as a judge this year.
"We are excited that the European Southern Observatory can contribute to this excellent initiative that has turned people's eyes to the sky, encouraging them not only to appreciate and understand the beauty of the Universe we live in, but also to capture and share it with others," said ESO Community Coordinator, Oana Sandu.
The winners of Insight Astronomy Photographer of the Year 2016 will be announced at an award ceremony at the Royal Observatory on 15 September 2016. The winning photographs will be exhibited at the Astronomy Centre from 17 September 2016.
More information
ESO is the foremost intergovernmental astronomy organisation in Europe and the world's most productive ground-based astronomical observatory by far. It is supported by 16 countries: Austria, Belgium, Brazil, the Czech Republic, Denmark, France, Finland, Germany, Italy, the Netherlands, Poland, Portugal, Spain, Sweden, Switzerland and the United Kingdom, along with the host state of Chile. ESO carries out an ambitious programme focused on the design, construction and operation of powerful ground-based observing facilities enabling astronomers to make important scientific discoveries. ESO also plays a leading role in promoting and organising cooperation in astronomical research. ESO operates three unique world-class observing sites in Chile: La Silla, Paranal and Chajnantor. At Paranal, ESO operates the Very Large Telescope, the world's most advanced visible-light astronomical observatory and two survey telescopes. VISTA works in the infrared and is the world's largest survey telescope and the VLT Survey Telescope is the largest telescope designed to exclusively survey the skies in visible light. ESO is a major partner in ALMA, the largest astronomical project in existence. And on Cerro Armazones, close to Paranal, ESO is building the 39-metre European Extremely Large Telescope, the E-ELT, which will become "the world's biggest eye on the sky".
The Royal Observatory Greenwich is home of Greenwich Mean Time and the Prime Meridian and one of the most important historic scientific sites in the world. Since its founding in 1675, Greenwich has been at the centre of the measurement of time and space. Today the Observatory galleries and Peter Harrison Planetarium help unravel the extraordinary phenomena of time, space and astronomy. The Royal Observatory Greenwich is part of Royal Museums Greenwich which also incorporates the National Maritime Museum, the 17th-century Queen's House and Cutty Sark. Royal Museums Greenwich works to illustrate for everyone the importance of the sea, ships, time and the stars and their relationship with people. This unique collection of attractions, which form a key part of the Maritime Greenwich UNESCO World Heritage Site, welcomes over two million British and international visitors a year and is also a major centre of education and research. For more information visit www.rmg.co.uk.
Insight Investment is a leading asset manager focused on designing investment solutions to meet its clients' needs. Founded in 2002, Insight's partnership approach has delivered both investment performance and impressive growth in assets under management. Insight manages £400bn ($605bn) across liability-driven investment, fixed income & currency, global multi-asset and absolute return, global farmland and specialist equities. Insight is owned by BNY Mellon, a global leader in investment management and investment services with $1.6 trillion in assets under management, as at 30 September 2015. The value of investments and any income from them will fluctuate and is not guaranteed (this may be partly due to exchange rate fluctuations). Investors may not get back the full amount invested. Past performance is not a guide to future performance. More information about Insight Investment can be found at: www.insightinvestment.com
BBC Sky at Night Magazine has become Britain's best-selling astronomy title since its launch in 2005, with 25 000 subscribers and average sales of 7500 copies a month. skyatnightmagazine.com has 33 000 unique users a month and reaches more than 32 000 social media followers through Facebook and Twitter. The magazine is also available on iTunes Newsstand, Google Play and Zinio, and is media partner of the annual Insight Astronomy Photographer of the Year competition run by the Royal Observatory Greenwich. With writing from the world's leading astronomers and writers, the BBC Sky at Night Magazine complements one of the world's longest running TV programmes, The Sky at Night, and features regular articles from its presenters Chris Lintott, Maggie Aderin-Pocock, Pete Lawrence and Paul Abel, plus in-depth equipment reviews and stargazing advice. Every issue also includes the latest episode of The Sky At Night on a cover-mounted disc. BBC Sky at Night Magazine is published by Immediate Media Co under licence from BBC Worldwide. Follow us on @skyatnightmag.
Wolfgang Tillmans was born in Remscheid, Germany, 1968 and lives and works in Berlin and London. He graduated from Bournemouth and Poole College of Art and Design in 1992. In 2000 he won the Turner Prize and in 2015 was awarded the Hasselblad Foundation International Award in Photograph. Tillmans was Professor for Interdisciplinary Art at the Städelschule in Frankfurt am Main (2003–09) and a Trustee at Tate, London (2009–14). He has exhibited across the world with solo presentations at the National Museum of Modern Art, Osaka, Japan and the Metropolitan Museum of Art, New York, USA, (2015); Kunstsammlung Nordrhein–Westfalen, K21 Ständehaus, Düsseldorf, Germany and Museo de Arte de Lima, Peru (2013); Kunsthalle Zürich, Switzerland, Museu de Arte Moderna de São Paulo, Brazil and Moderna Museet, Stockholm, Sweden (2012); Zachęta National Gallery of Art, Warsaw, Poland (2011) and the Serpentine Gallery, London, UK (2010).
Links
Contacts
Rhianon Davies
Royal Observatory Greenwich Press Office
Tel: 020 8312 6545/6789/6790
Mobile: 07983 512 841
Email: rdavies@rmg.co.uk
Oana Sandu
Community Coordinator and Strategy Officer
ESO education and Public Outreach Department
Tel: +49 89 320 069 65
Email: osandu@partner.eso.org