23 July 2016: ESO is deeply moved by the tragic events of Friday evening in Munich, where the ESO Headquarters are located, and would like to express its sincere condolences to the affected families and its warm solidarity with the community in Germany. To our knowledge, ESO people and their families have not been directly affected in the attack, but we're still monitoring the situation.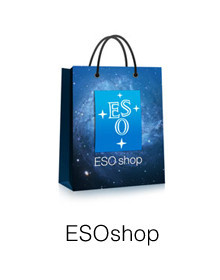 Contacts and Bio
Clair McSweeney
Facilities Manager
Blackrock Castle Observatory
Blackrock
Cork
Ireland
Tel: +353 21 4357917
Email: eson-ireland@eso.org

Clair McSweeney has a background in festival and event management, visitor centre management, social media and cultural and community outreach. She works closely with local education, community and tourism facilitators in her position as Facilities Manager at CIT Blackrock Castle Observatory, home to Cosmos at the Castle, an internationally award winning astronomy exhibit. BCO is also the site of BCOLabs, a research observatory.
Clair was born in Limerick, Ireland and has many years experience in cross-cultural event and facilities management with related positions in Ireland, Jamaica, Germany and San Francisco, USA. She graduated from University College Galway with an Honours BA in Arts and Languages in 1992 and has postgraduate diplomas in tourism and communications.
Clair is the only non-scientist in a work team of six scientists; this allows for varied and complementary skill sets to create agendas and programmes that showcase both the interactive astronomy exhibit and the outreach which manifests from Cosmos at the Castle, the research at BCO Labs and the facility's global astronomy links. This includes work with her position as ESON representative in Ireland, projects with ESERO (European Space Education Resource Office) Ireland, spearheading local and national IYA2009 events and Beyond, UNAWE projects, Cork Science Café, Cork Skeptics at the Castle, high profile events such as an on-orbit live link to the ISS, international affiliations — EarthHour, Globe at Night, GAM, pan-global observatory links and locally, a host of Cork festivals that have found that astronomy really IS everywhere!

Her position at CIT Blackrock Castle Observatory has opened her eyes to the opportunities afforded to a science centre that uses astronomy as a tool to engage with a wider audience.
Clair's position as ESON representative in Ireland has both generated an enhanced BCO audience and a greater awareness of the work of ESO in Ireland. Her work with ESERO in Ireland has created new opportunities for developing space as a theme to engage STEM learning in the classroom.
Clair managed a highly successful programme of astronomy related activities for the International Year of Astronomy 2009 including orchestrating the theme of the Cork St Patrick's Day Parade, UNAWE projects and lecture tours with the Vatican Astronomer, Br Guy Consolmagno and Carolyn Porco, Imaging Director for the Cassini Huygens mission to Saturn. She has also organised the Earth Hour action in Cork city.
Check the website of the Blackrock Castel Observatory, their Facebook page and Twitter feed.
Tom Bonner
Technical Officer
IT Services
Cork Institute of Technology
Cork
Ireland
E-Mail: eson-ireland@eso.org
Ria O'Sullivan
Blackrock Castle Observatory
Blackrock
Cork
Ireland
Email: eson-ireland@eso.org
Nial Smith
Cork Institute of Technology
Cork
Ireland
Email: eson-ireland@eso.org
About the ESO Science Outreach Network
The ESO education and Public Outreach Department has established a network of contacts in the ESO Member states and other countries. The goal of this ESO Science Outreach Network (ESON) is to act locally as ESO's media and outreach representative, in order to promote ESO's mission and achievements, and demonstrate the many inspirational aspects of astronomy.
More information about ESON is available on: http://www.eso.org/public/outreach/eson/