Choose your language:














The green bean galaxy J2240 (annotated)
This view from the Canada-France-Hawaii Telescope shows a close-up of the sky around a very unusual green object called J224024.1−092748 or J2240. It is a bright example of a new class of objects that have been nicknamed green bean galaxies. Green beans are entire galaxies that are glowing under the intense radiation from the region around a central black hole. J2240 lies in the constellation of Aquarius (The Water Bearer) and its light has taken about 3.7 billion years to reach Earth.
Credit:
About the Image
| | |
| --- | --- |
| Id: | eso1249b |
| Type: | Observation |
| Release date: | 5 December 2012, 12:00 |
| Related releases: | eso1249 |
| Size: | 659 x 510 px |
---
About the Object
Type:
• Early Universe : Galaxy : Activity : AGN
• X - Galaxies
Distance:
z=0.326 (redshift)

---
Coordinates
| | |
| --- | --- |
| Position (RA): | 22h 41m 40.40s |
| Position (Dec): | -9&deg 29' 53.00" |
| Field of view: | 2.04 x 1.58 arcminutes |
| Orientation: | North is 0.1° right of vertical |
View in Worldwide Telescope:
Colours & filters
Band
Telescope

Optical




g

CFHT


MegaCam

Optical




r

CFHT


MegaCam

Infrared




i

CFHT


MegaCam
Images

Fullsize Original
817.9 KB

Large JPEG
194.7 KB

Screensize JPEG
287.9 KB
---
Zoomable
---
Wallpapers

1024x768
390.6 KB

1280x1024
562.4 KB

1600x1200
728.3 KB

1920x1200
776.7 KB

2048x1536
1016.4 KB
---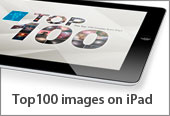 Also see our
---